Winner of the Queensland Literary Awards People's Choice Book of the Year 2015. The hilarious, poignant and inspiring story of one family's life-changing gap year, romping through 30 countries from Morocco to the Arctic Circle and back again.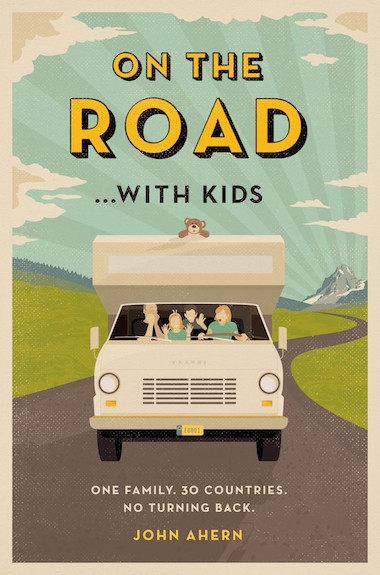 John Ahern had it all: a high-flying job, big house, loving wife and two great kids. But if this was success why did he sense he was failing as a husband and father?
So John does something completely insane. He blows his career apart, quits the working world, and with wife Mandy, buys a busted-up old campervan online with one grand goal in mind: a year on the road…with kids.
Disconnected from the internet, John's family criss-cross 30 countries on a funny, messy and often confronting voyage. From the North Pole to African peaks, they get mugged by monkeys, charmed by snake handlers, and inspired by their fellow wanderers; along the way discovering secrets to creating a life less ordinary.
'Full of laughs but owes more to "Eat Pray Love" than "National Lampoon." Amid all the fun and foibles of travel is an honest, heartfelt meditation on the meaning of modern life. A charming and life-affirming read' : Sydney Morning Herald.
Download book extract now! BUY THE BOOK
Published by