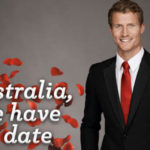 In search of the prefect man template? Is there anything to learn from Bachelor 2016?
1. The Power of the Flower
In the early episodes of The Bachelor 2016, fave contestant Queen Keira repeatedly pronounced, 'I don't like that. I don't like that!' Sure she was asked to dress in sumo outfits and get knocked over, rarely a good look, but later, her face went through a metamorphosis, from granite rock disapproval to melting bunny, when a red rose appeared. Observing this in all the girls, time and again, from the single dates to the rose ceremonies, the body-language flip-flop once a flower appeared was extraordinary. The lesson for men: don't ignore the annoying $15 rose-sellers in pubs in favour of the 'drink more' strategy, which rarely succeeds. Embrace the power of the flower.
2. You look incredible
By the time episode 109, (or what felt it,) rolled around, I could almost predict our hero Richie's welcoming line on each date or cocktail soiree, delivered with rotating inserts. 'You look…incredible/gorgeous/great tonight,' each superlative punched out with a chirpy smile and appreciative, but not leering glance. Sometimes though, in more adventurous moments he ventured further afield with his compliments, into 'your eyes look great' or 'awesome dress,' and on a few rare occasions, lost the script entirely and blurted a 'crikey' or a 'jeez', just to remind us he wasn't a robot. But all the same themes really; the quick adoring compliment surely must come straight out of the Carnegie playbook for dating, and seems to have a power of its own, second only to the rose. Take note lads; say nice things.
3. Agree, agree, and when confused, agree some more.
"We are at the same stage in life. We are looking for the same things. I couldn't agree more. You and I want the same things. We're both looking for real love."
A man of great flexibility, and I don't mean that in the 'rrr-I'd-like-to-eat-off-his-abs-Keira-sense', Rich's chameleon-like ability to mould his life goals to every girl's dreams while holding a semi-believable straight face was quite an achievement.
Watching from home however had me awfully confused as to whether Rich wanted to be a rock-climber, a FIFO miner, a role-model father, an underwear model for WA tourism, or a fun dag who loved jet skis, motorbikes, sailing, plane rides and setting up picnic tables in the bush.
And that was the point; he would do anything for love…or so he said. He wasn't going to surf though. A self-declared passionate surfer who waxed a board with intent, but oddly, he was never spotted on one and rolled around in the waves behind Olena as though he was waiting for a life-crew to save him from drowning.
4. Find the right place to think
I have been getting deep thinking wrong for years and now have a new template. When considering anything more important than my next product placement assignment, (waiting for the call from menulog/Lindt /Air Asia et al), I must get in gym shorts and a blue chesty bond singlet, and pump weights and do ab-crunches on a cliff-edge or near an infinity pool. Wiping my face with a towel will indicate just how hard the decision is. Squinting deep and long into the sunset will resolve that.
5. Know something about everything.
By the end of the series I was overwhelmed by Richie's seemingly unlimited knowledge and realised I must study up more if I want to impress people. He knew something about everything. Cheese-making; wine-tasting, rearing kids, how to hire a helicopter, ten-pin bowling, army manoeuvres, speed-dial numbers for comedians to make his dates fun, how to dress like James Bond, driving trucks with funny horns, and even what Jack said on the bow of the Titanic.
Shocked however, to learn he didn't know everything about yoga, Keira got her just desserts and was tossed out immediately for exposing this one shortcoming.
So there it is: the perfect man template for the men of Australia. Buy flowers, compliment gregariously, have abs to bend nails on; agree with everything; look for true love; think kid's pictures are cute; contemplate deeply with guns out; be smart as hell; and dress like Daniel Craig. Easy…that's why it's called reality TV. Get to it lads. *Footnote: Learn yoga.